Teton Valley Community Garden at Fairgrounds Seeks Volunteers and Gardeners This Season | Free access to the September electronic edition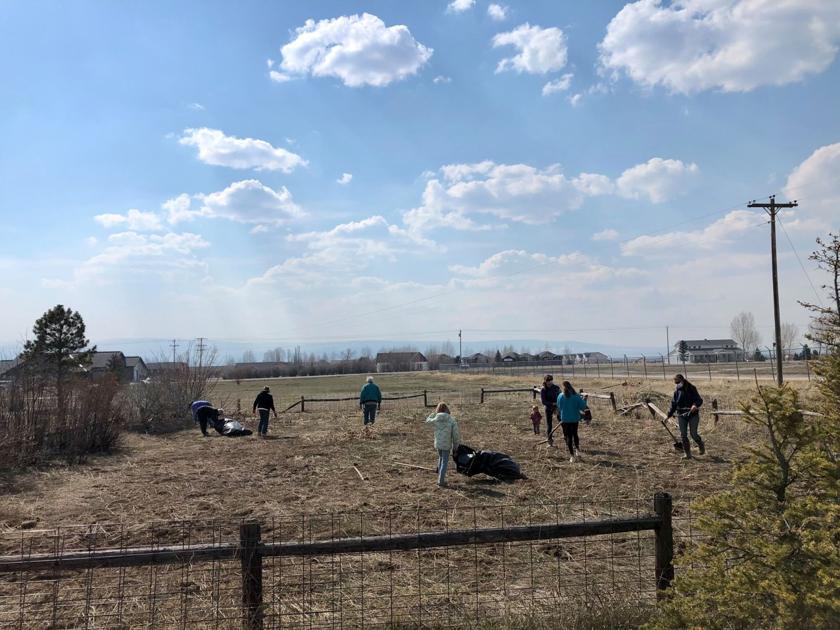 The University of Idaho Exhibition Center and Extension in Teton County are excited to announce that the new Valley Community Garden is underway!
A superior potting mix / compost mix is ​​in place while waiting to create a house for garden produce to thrive. Try your green thumbs with seeds, entrees, or both.
Volunteer day for the first group: June 12, 9 a.m. to noon
Volunteers were needed to help prepare the garden (open to all ages!). Additionally, if you are a gardener interested in having a plot in the garden, we have a limited number of plots available – first come, first served. The $ 30 Plot Reservation Fee gets you a personal 8ft x 4ft plot with topsoil / compost mix, access to tools and water.
Financial aid available. Each gardener provides his own seeds and plants, and is responsible for the care and maintenance of his plot.
We are proud to practice organic gardening. Healthy soil promotes strong plants with a natural resistance to pests and diseases. Use organic products according to label directions or contact us with any questions.
Contact Hallie Poirier, Administrator of Fairgrounds to reserve a plot and / or volunteer with "Grow-a-row" plots or on Volunteer Service Days: 208-354-8790 or by email at tetonfair@gmail.com.
The garden is made possible through the generosity of the Teton Valley Competitive Grants Program 2021 Community Foundation. A competitive grant was awarded this year to the Fairgrounds and University of Idaho Extension in Teton County to collaboratively provide a grow space quality, infrastructure, tools and a place for social relations, encouragement and learning with others. The University of Idaho Extension will be able to offer future educational workshops for 4-H gardening and beekeeping clubs as well as gardeners who wish to improve their knowledge and skills. A Grow-A-Row area will be designated to grow and donate produce to the Teton Valley Food Pantry.
Located at Teton County Fairgrounds 1413 N Highway 33 in Driggs, just past the airport. The garden is located at the west end of the Fair Building. There is a shed on site, if you have any extra tools / supplies you no longer need we will be happy to use them!