Pam Boehm: Get out of the weeds | Notice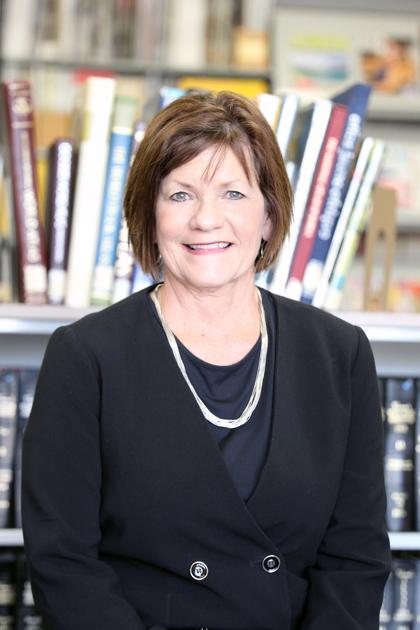 Have you noticed all the tall grass and weeds since the rains hit? It seems that every time I turn around I have to mow my garden. Over the years I have enjoyed working in the garden very much, however, I have always hated pulling weeds. My experience pulling weeds comes from years of weeding my garden. When I first started gardening, I quickly learned that if you don't keep your garden "weeded" the weeds will choke your plants. The more it rains, the more weeds grow. If weeds keep growing, they will take over and prevent good plants from growing and producing a crop.
Developing people is a lot like weeding, managing, and growing a garden. Plants should be weeded, watered, fertilized and pruned to produce the best harvest. People are no different. In any business or business, your best asset is your people. They deserve the same advice and care as plants in order to thrive to their potential. So how do we develop and educate our employees to their potential?
Part of developing people is empowering them to cope on their own with projects and tasks and giving them the freedom to succeed or fail. If this fails, you give them special care and attention, and provide constructive feedback, just like you keep the plants weeded and watered. Similar to weeds invading a garden, employees sometimes feel suffocated by all the demands placed on them. A good leader will recognize the weariness of their employees and come to the rescue with a word of encouragement or a listening ear.
Has anyone ever told you to come out of the "weeds?" As an administrator, I sometimes find myself "in the weeds". It means stepping in to take over responsibilities that should be fulfilled by others. Long ago, a wise old soul taught me to be a good administrator, you have to know how to delegate and steer clear. You cannot delegate effectively if you are "in the weeds" of trying to take over the responsibilities of others just because you think you can do them more efficiently or faster. This leads to administrator fatigue and burnout, and the employee is deprived of the opportunity or experience to take on a new task. Just like plants, after they've been in the ground for awhile, you need to give them a dose of fertilizer to help stimulate their growth. Employees must be empowered to go it alone in order to learn to be successful, as well as to make mistakes. From failure comes success. They deserve special attention and feedback on great performance and quality work, as well as constructive feedback on how to improve.
While it can be much easier to do a job yourself because you know you will complete the task on time and however you choose, it takes up valuable time and robs the employee of the opportunity to 'learn and grow. Developing people takes time and patience, as does modeling expected behavior.
When weeds surround the right plants, you can't see clearly. Weeds need to be weeded or pulled out one by one in order to find the prized squash, cucumber or tomato. Just like with the daily weeding of the garden, some employees need daily praise and feedback. Others only need an occasional nod of approval or affirmation. What I realized is that leadership is about empowering others to take the hoe or the shovel, get out of their way, and let them learn to weed on their own.
When the rains come and the weeds start to grow and choke the plants, the gardener gets bored. It's time to put on your gloves, grab a hoe, and work alongside the gardener to remove the weeds. The end result will not only be a vibrant red tomato or yellow squash, but also new skills and tools for weeding, as well as a newfound confidence in growth resulting from the care and maintenance of a garden. who produces. As a leader, you want to empower people, teach them skills, and give them every chance to succeed.
Moral of the story… "Hoe alongside the gardener time to teach the art of weeding and then weeding. Your harvest will pay off multiple times.
Dr. Pam Boehm is President of Hill College.