Master Gardener: Autumn is a poetic season | Lifestyles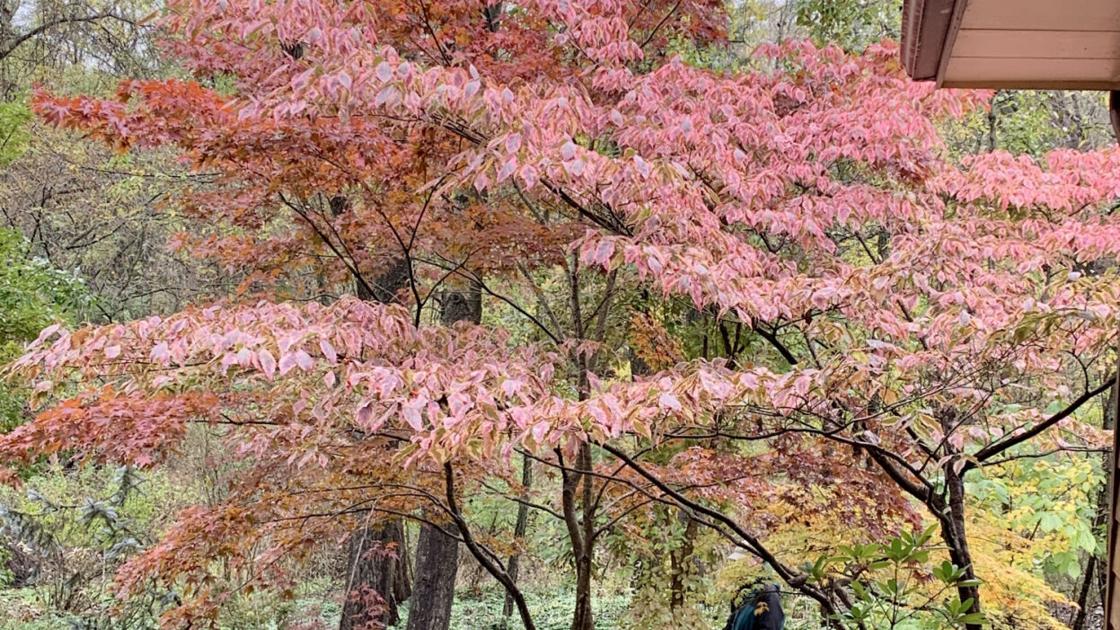 This fall, let something die.
A concern, a relationship, a project that has taken its course. Let go of anxiety about the future. Let go of the guilt.
Let go of other people's dreams for yourself. Let go of the fear that happiness, success, love, or joy is not for you one way or another.
Let go of the feeling of being unwanted.
Go outside, can you feel how much your presence is craved here?
Ditch the cumbersome little things. Gifts never opened. Keys without lock. Broken earrings, old love letters, the ephemera on your fridge.
"Anything or anyone who doesn't make you alive is too small for you. This fall, let go of all the clothes you have spent.
Let go of the feeling that you are not good enough in one way or another.
Because every imperfect apple that's soft in your hands and every low fall sunshine that warms you through the woolens will tell you a different story, a much truer story. The story that you are more, much more than enough. May you bless this world just by being alive.
I recently received this poem from a gardener friend on Facebook. I don't read a lot of poetry, but sometimes a poem captures feelings better than any narrative form. This poem related to my emotions, and was also liked by my Facebook friends.
Autumn is a bittersweet time: the beauty of nature surrounds us, but below we know that winter is coming. Clock changes and the solar cycle lengthen dark evenings after dinner, with more time to fill up before bed.
We gradually spend more time warm indoors. As much as I love gardening, I enjoy the respite and the change of pace. The holiday lights will soon fill the darkness, bringing a different kind of joy, with many festive occasions.
The shortest days are in December, but January looks darker after the holiday lights have been put away. I call January the month of peace. I try to write down ideas for the coming year throughout the gardening season, but that first month of the year is where my decisions are made. New catalogs are arriving every day and a wealth of information about plants is available in books, magazines and on the Internet.
A garden doesn't have to be bigger to be better. Maybe a path or a large stone could fill a difficult space instead of plants. This is the time to take pictures of your garden, to study as your decisions are made in winter. Make your garden a space you can enjoy. Don't worry about what others may think – you will certainly be spending a lot more time in your garden than anyone else. As you spend more time in your garden, the plants will receive the care they need.
Perhaps the concept of low maintenance of a low maintenance garden is getting too much attention. Spending time outdoors can nourish our souls and our gardens will thrive.
Julie Brocklehurst-Woods has been a volunteer Master Gardener with Cornell Cooperative Extension in Livingston County since 2002. She enjoys helping all gardeners become good gardeners, particularly by helping people identify tools and strategies to prioritize and simplify their work. gardening tasks. She will answer gardening questions by email: JulieBW48@gmail.com.