Linntown teacher sparks student interest in hydroponic gardening | New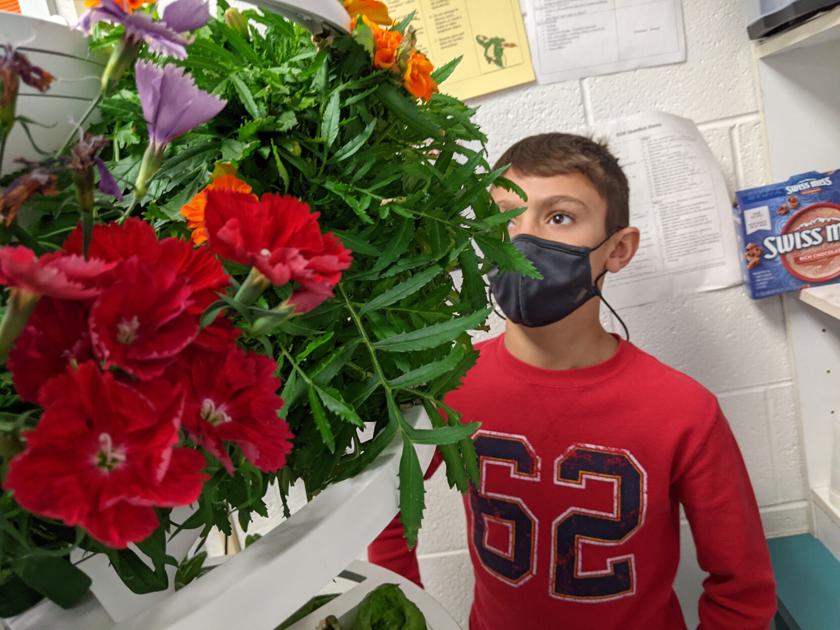 LEWISBURG – Gardening isn't unusual for the students in Erin Rittle's class at Linntown Intermediate School, but the hydroponic farm stand she set up in her classroom this year certainly was.
Rittle entered an online competition and received a $ 500 vertical garden from the Seeds of Success Therapy Group and Lettuce Grow.
The contest judges thought well of Rittle's entry explaining how she would assign specific tasks to students who would monitor the growth of plants at the booth. She also expressed her belief that the booth and resulting classroom project would help engage students with special needs and behavioral needs.
Rittle wanted students to learn how to incorporate healthy options into their diets as well as lessons in both food sustainability and self-sufficiency.
"The whole thing behind it was creating fun," Rittle said. "When students have a say, a say, or a role in what they're doing, they're more likely to be excited about it. "
The 24-plant hydroponic stand is approximately 4 feet tall. Starter seedlings come in pods which are inserted into the holder. It is self-watering and self-fertilizing. Rittle turned to Linntown's PSA, who bought grow lights for around $ 350.
Linntown is a school in the Lewisburg School District.
Students fill the basin, test pH levels, and provide nutrients each week. They are all assigned an individual plant to follow as it grows.
9-year-old Addison Smith put two fingers under a red hibiscus flower, pulling it lightly to get a better view, to show the plant attributed to it. Immediately to the right of the flower is another, purple, which grows from the same plant.
"I thought it was unusual for mine to have two different colors," Smith said.
Tristan Roupp, 10, also has a concern that has blossomed. 10-year-old Sullivan Tiede has to wait much longer for the Alpine strawberry to bear fruit, perhaps around four months. It has started to bloom but still has a way to go.
They didn't have to wait long for the lettuce on the stand to be grown. It was harvested in less than a month and was the main ingredient in the class's lettuce feast. The students brought a variety of other vegetables and toppings and together ate salad.
"It was all fresh and everything. It was delicious, "said Roupp.
The party gave students the opportunity to explore tastes of vegetables they've never tasted or give those they don't like another chance. The tofu that a student brought was a surprising success, she said. This has encouraged a lot of people to ask for the salad at home.
"You wouldn't know how excited fourth-graders would be to eat salad," Rittle said.
There are now green beans, kale, bok choy, snow peas and many more growing at the stand. Rittle and principal Eric Wetzel spoke of potentially expanding the effort, perhaps with another stand or even raised garden beds installed in a school yard.
Other teachers are excited about the hydroponic garden, as are students beyond Rittle's own classroom.
"They're almost jealous, like 'I want to do this.' My kids, they're pretty proud to be the ones who have it, "said Rittle.
Class Acts is a weekly column highlighting students, teachers, programs and projects in Valley school districts. Email suggestions for future stories to news@dailyitem.com.