Big Muddy Blues Festival lineup and ticket information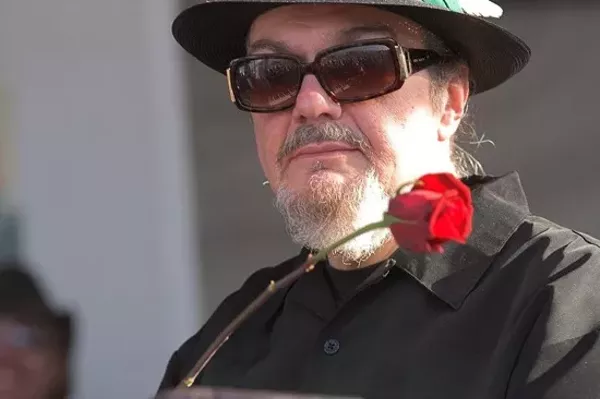 The Big Muddy Blues Festival, which takes place downtown every Labor Day weekend, returns this year with three stages on Laclede's Landing and a headlining set from New Orleans' Dr. John. .
Tickets are on sale now – they range from $ 10 per day for general admission to $ 85 per day for VIP Gold Level passes. Tickets take you past the main stage; the other two are free. The full schedule is below.
Saturday September 1
Main stage 1 p.m. Anita Rosamond & Rich McDonough & The Big Bad Blues Boys 3 p.m. Roland Johnson & The Voodoo Blues Band 5 p.m. Roll Over Big Muddy, A Tribute to the Father of Rock n 'Roll, with Billy Peek 7 p.m. Royal Southern Brotherhood 9 p.m. Joe Louis Walker
Lucas street scene
1 p.m. Lucky Old Sons 3 p.m. Miss Jubilee & The Humdingers 5 p.m. David Dee & The Hot Tracks 7 p.m. Melissa Neels Band 9 p.m. Jimmy Lee Kennett Band
Morgan street scene
1:30 p.m. Marcell Strong & The Apostles 3:30 p.m. Big Mike Aguirre & The Blu-City All-Stars 5:30 p.m. Cee Cee James 7:30 p.m. Vince Martin & Friends 9:30 p.m. Marsha Evans & The Coalition
sunday 2 september
Main stage
1pm Funky Butt Brass Band 3pm Aaron Kamm & The One Drops 5pm At Last, A Tribute to Etta, with Kim Massie with guest artists, Marsha Evans and Renee Smith 7pm Ana Popovic 9pm Dr. John
Lucas street scene
1pm Scott Kay & The Continentals 3pm Billy Barnett Band 5pm Mississippi Fever 7pm Charles "Skeet" Rodgers & The InnerCity Blues Band with the Lovely Miss Hi-C 9pm Marquise Knox
Morgan street scene
1:30 p.m. The Renee Smith Band 3:30 p.m. Soul Reunion 5:30 p.m. Bible Belt Sinners 7:30 p.m. Soulard Blues Band 9:30 p.m. Eric "Guitar" Davis & The Troublemakers