Bennett for October 1, 2021 | Newspaper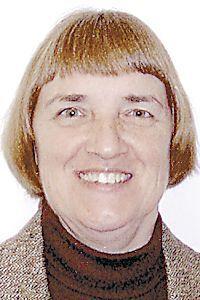 Even though the shorter days and cooler nights of fall are here, there is still plenty to do in the courtyard and garden. In fact, fall is the perfect time to aerate your lawn, test your soil and plant trees, shrubs or bulbs.
Cool season crops
Grow a fall vegetable garden using cool-season crops such as cabbage, cauliflower, broccoli, spinach, and Brussels sprouts that can withstand the cold. The flavor can be enhanced after a freeze. Although cool-season crops cannot stay in the garden all winter, they do not need to be picked immediately when the frost arrives. Kale, spinach, evergreen onions, lettuce, parsley, parsnips, carrots and salsify are crops that can survive all winter in the garden. Mulch over wintering vegetables with 8 "of mulch to prevent soil heaving. Most of these vegetables can be dug or picked as needed throughout the winter or early spring.
Roses
Remember that roses require special care in the fall. In early fall, stop fertilizing. Continuing to fertilize causes new growth that could be killed by the cold of winter. After foliage has fallen, spray with fungicide, then cover plants with at least 8 " of loose, well-drained soil, mulch or compost. Trim the rods to 36 "to avoid damage from winter winds.
Perennials
Don't abandon your perennial garden after Labor Day. The beginning of fall is the time to have some refreshments so that you can still enjoy your garden until October. Prune overgrown plants to make them stand up and give you extra flowers. Remove dead stems and wilted flower heads to encourage additional blooms in the fall on plants such as echinacea, sage, shasta daisies, beetle and speedwell. Remember to leave a few seed heads though; they provide important food for birds and other wildlife. Leave a few stems so that bees and helpers can overwinter as well.
Add fall garden color by planting mums, asters, pansies, kale and ornamental cabbage, Russian sage, dianthus, black-eyed Susan, anemones, and mist spirea blue. A straw bale or two and a few pumpkins and squash will complete a beautiful fall garden.
Perennial division
The perfect time to renovate this perennial garden is in October after the first frost of the year. As the foliage dies and dries up, you can dig and divide most of the perennials that have invaded an area or have started to decline due to overcrowding. The foliage can be cut and the roots can be dug up and cut into sections to be replanted in a larger area or given to friends.
Spring and early summer flowering perennials, such as peonies and poppies, are typically divided in the fall or when the foliage dies (mid-September to mid-October). Plants that bloom in mid to late summer and fall, such as chrysanthemums and asters, should be divided in the spring before growth begins. Irises and daylilies are usually divided immediately after flowering.
Help the birds and wildlife
If you're not renovating your garden this fall, leave plant stems, flower heads, and leaf litter in place. It creates winter interest. Many gardeners love to see snow on their tall grass during the winter months. Not only are all of these seed heads pleasing to the eye, but they are even more appealing when wintering birds descend to feed on them or take refuge in the dead foliage. Dozens of perennials provide seeds rich in protein and oil for birds. The giant perennial sunflower (which blooms in October and November), willow leaf sunflower, coreopsis, aster, liatris, ripe lily, coneflowers of all kinds and many more make for a natural (and free) treat. for your avian friends. Leaf litter provides important shelter and food for hibernating beneficial insects and other wildlife. Remove and discard diseased or rotten plant debris, especially if you are growing vegetables.
Compost can be added in the fall, especially if you are cutting perennials. Applying fall compost saves you a spring chore. While compost does add some nutrients, it has many other beneficial effects, such as adding organic matter and microorganisms.
Tender summer bulbs (gladioles, caladiums, cannas, crocosmias, dahlias and tuberous begonias) should be dug up in the fall and stored in a cool place where temperatures are above freezing. Spring bulbs (daffodils, tulips and crocuses) should be planted before the end of November to allow them time to establish. Don't plant them too early, as they may start to grow above the ground. If you have rodents and similar pests, avoid tulips (which they love) or plant them with ground oyster shells (which they supposedly hate) or in wire cages or strawberry containers.
It is important to water all perennials and grasses planted this year at least twice a month during the winter. Because its roots have not yet adhered to the ground, a new perennial will not survive its first winter without water.
Save those lawn cuttings and fall leaves. Place them in a container or pile to provide compost for next year's garden or build a lasagna bed with the leaves and clippings.
In the spring, gardeners go out and dig the gardens they plan in the winter. Vegetable or flower gardens will benefit from a little work this fall. When you have selected your site, taking into account drainage, sun exposure and your desires for your plantings, you can use proven techniques to achieve fertile beds. If you are starting a new garden or a new bed, consider the lasagna bed method. You may want to combine layering and cover crops that will be gentler on your body and leave the soil structure intact. Earthworms and other beneficial organisms will love your soil and weeds will be choked.
Using the lasagna method to make your bed is all done in a few simple steps. Start with layers of black and white newspaper. Place it directly on the grass or weeds and wet it thoroughly. A nice thick layer (use 10-15 sheets of newspaper) will smother weeds and grass. Decaying green matter will form the basis of your spring bed.
Stack a few inches of moist topsoil to weigh down the paper layer and speed up the decomposition of the sod below. Spread out any fallen leaves, grass clippings, or well-cut kitchen scraps that you might put in your compost pile on the bed. See the Cooperative Extension Service fact sheet on composting for tips on what to use and what not to use. It is available online at http://www.hgic.umd.edu/_media/documents/hg35_002.pdf
Add a thin layer of soil or finished compost to plant your plants in the spring or sow your cover crop seeds in the fall. While you empty the flower pots in the fall, throw away any leftover potting soil on the new bed.
At this point, plant a fall cover crop directly on top. Give your cover crop several weeks before the first hard frost sets in, and some will tolerate cold temperatures. Cover crops offer many advantages. Their roots will hold the soil in place, while descending to break up the compacted soil below. Legumes will add nitrogen to the soil as they grow.
Even if winter kills the cover crop, just turn it over to add organic matter to your new bed.
As you browse the plant catalogs in the dead of winter, your new garden will be hard at work preparing for spring. The layers of organic matter will break down, giving you a new, rich bed for planting.
In the spring, turn the cover crop before it gives seed. If you have a large area, you may want to mow before turning underneath. Let the plowed soil sit for 2 weeks before planting.
Cover crops to try: annual ryegrass, crimson clover, and hairy vetch.
But even if you don't cover your diapers with a nutritious blanket, layering alone is a great way to start a bed. And don't forget that fall is a great time to plant trees, shrubs, and perennials. For more gardening tips, check out the West Virginia Garden Calendar or download it at: http://extension.wvu.edu/lawn-gardening-pests/garden-calendar For more information on Lasagna Gardening, visit the following website: http://www.ourgardengang.com/lasagna_gardening.htm
For more information on West Virginia's fall colors, visit https://wvforestry.com/wv-fall-foliage/.
Until next time … Have a nice fall, gardening and farming.
Mary Beth Bennett, Ph.D. is a WVU Extension Officer and Associate Professor. She can be reached at 264-1936, MBBennett@mail.wvu.edu or on the web at http://extension.wvu.edu/berkeley
WVU is an EEO / Affirmative Action Employer – Minority / Woman / Disability / Veteran
Mary beth bennett
400 Stephen Street West, Suite 302
Martinsbourg, West Virginia 25401